Delivery and send back
Right to return. Money back!
All of our wines are being shipped in very strong boxes.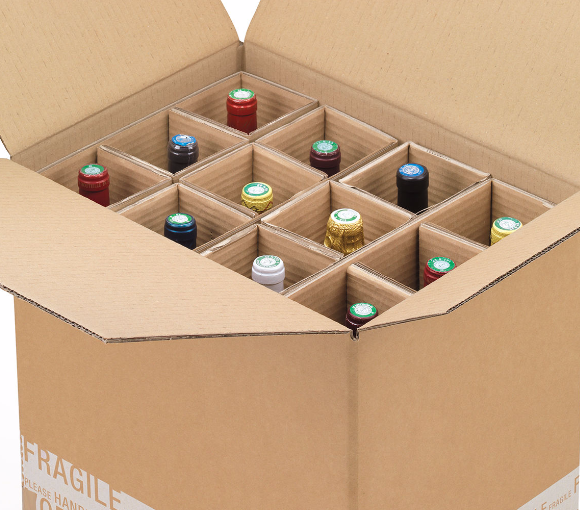 These boxes can drop 1 meter , when full , without damaging 1 single bottle.
HCN consulting, under the website name Grandcru.expert offers customers 14 calendardays to send the items ordered at our website grandcru.expert back to us at no extra cost, except for the return costs. This period starts as soon as the customer (or a person appointed by the customer) has signed the delivery note.
The right to restitution provides that only goods that can be resold by HCN consulting, under the website name Grandcru.expert can be returned. Incomplete, damaged or dirty products are not returnable. As soon as the customer uses his / her right to restitution, HCN consulting is committing themselfs, under the website name Grandcru.expert to pay back the cash amount of the order within a maximum period of 30 days. HCN consulting, under the website name Grandcru.expert accepts no "Satisfaction or your money back" return for the following products:
Opened bottles that do not tasted to the personal expectations. Only closed bottles can be returned for credit.Bottles of wine with an invoice / receipt, older than 3 months.
Incomplete, damaged or dirty articles.
Discounted wines.
Returned goods will only be accepted if they are in original condition, in their original sealed packaging, without damage to the bottle and label.


We only ship with Bpost. 
Bpost however will transfer the shipments to another supplier, once the colli reaches Belgiums border.  
The shipping is free once the purchase reaches € 150. This applies for Belgium, France,  The Netherlands, Germany and Luxemburg. Due to the high shippingcost we can not ship for free to other countries.  

Customs and taxes are payed by us in our contry of origin, Belgium. It is possible that the customs in the country of arrival will tax the shipment. This is a small fee and must be payed by the receiver. 


The international shipping fees alternate. To know the exact shipping cost, please proceed in the orderprocess or contact us : info@grandcru.expert or call us 0032(0)478901489.